As relationships progress, the texts you send each other can spiral from cute and normal to totally, unabashedly weird.
The ultimate sign of love.
This is especially true for David Van Beveren, who often receives particularly ridiculous texts from his wife Samantha.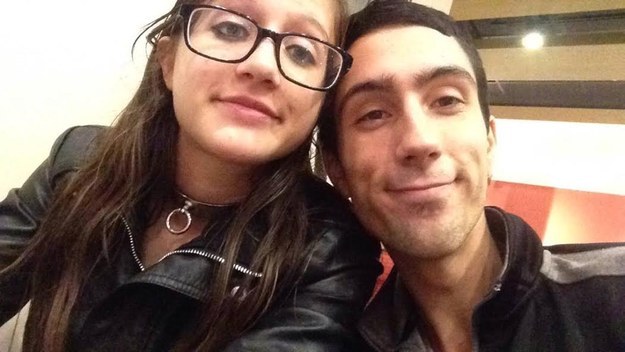 David Van Beveren
It contains relatable gems such as this one:

And this one:

And heartbreaking confessions.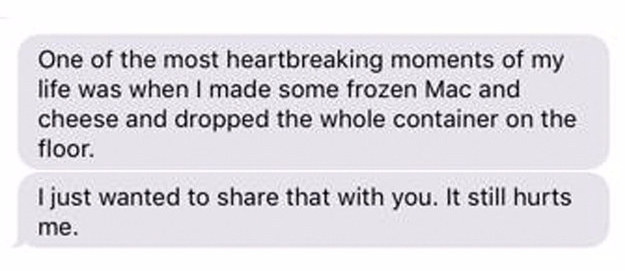 Plus some seriously hangry vibes:

Even some major epiphanies:

And David's personal favorite:

David said his wife loved the collage, though she was a bit embarassed.

"Reddit can be overwhelming sometimes, but she loved the positive comments and loved the fact that she was able to make some people laugh," he said.
Ah, romance.