Valentine's Day dinner dates aren't always what they're cracked up to be.
Between having to make reservations weeks in advance, prix fixe menus with none of the good stuff on them, and criminally overpriced wine, it can seem more appealing to just say "screw it" and grab a Crunchwrap instead.
So this couple took their V-Day plans to Taco Bell instead, complete with roses, candlelight, and their most elegant attire.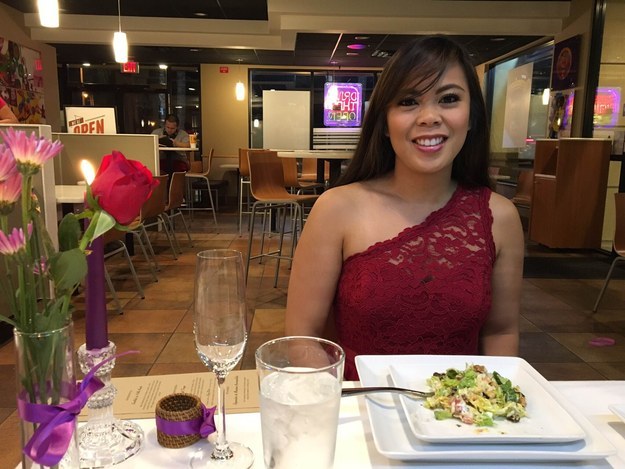 Daniel and Cassie, a couple from Sacramento, spoke to BuzzFeed about their ~romantic~ night out.
"After being together for five years worth of Valentine's Days and anniversaries, we're always looking for new adventures to go on together," Daniel told BuzzFeed. "We were doing what any couple does before Valentine's Day and thought of a bunch of ideas that we'd either already done or just weren't fitting the mood we were in. Cassie finally threw up her hands after dismissing one of my bad ideas and jokingly said: 'Let's just go to Taco Bell!' As soon as she said it, I knew we had to make it happen."
They made a three-course menu with all of their Taco Bell favorites and gave them fancy new names.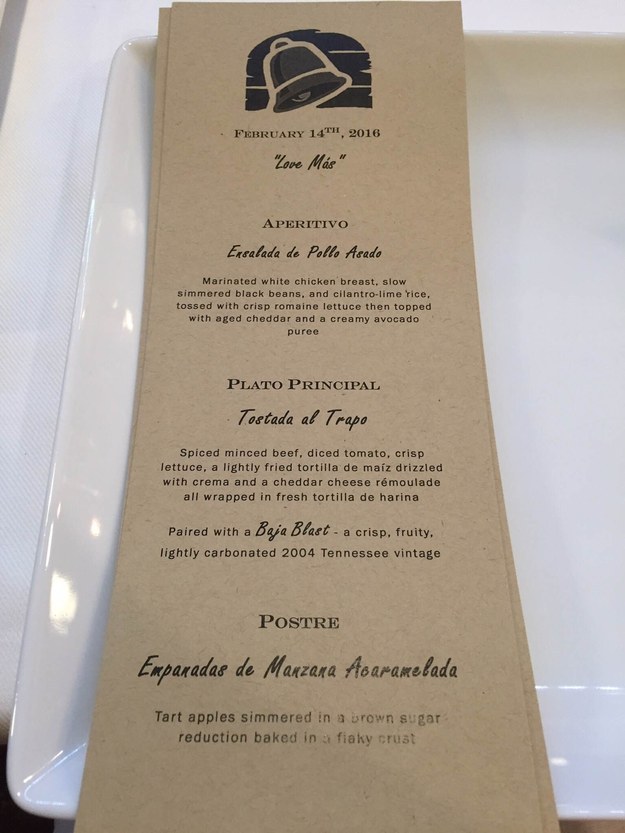 "It wasn't anything that good ol' Microsoft Office, a little creativity, some fancy stationery and the better part of a bottle of wine couldn't tackle," said Daniel. "Our favorite fancy name was 'aged cheddar remoulade.' I don't think we can ever go back to calling it nacho cheese!"
And because no Valentine's Day date is complete without some bubbly, they sipped Baja Blast out of champagne flutes.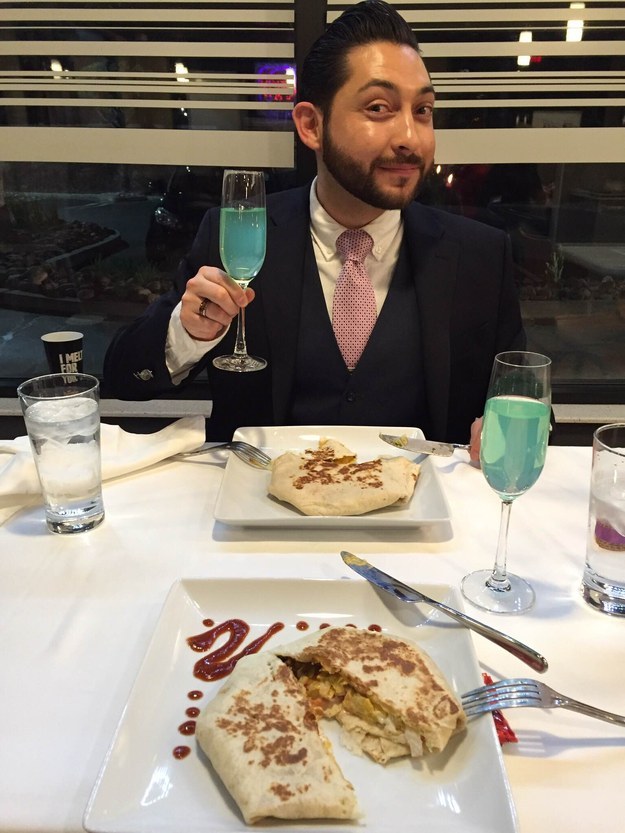 After some initial disbelief, the Taco Bell staff were very accommodating, Daniel said.
"They cleaned off a prime window-side table and even dimmed the lights a bit to let the candles help to set the mood," he said.
"It was a great excuse to get dolled up and get outside our comfort zones," Daniel said.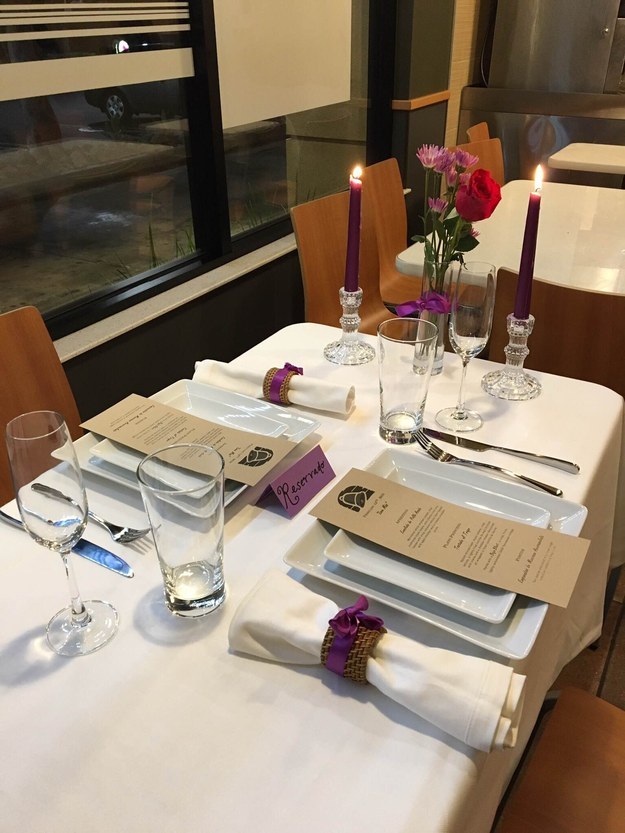 "We hope other couples challenge themselves to appreciate each other in new ways! Get out there and 'Love Más!'"