There are times when you want a dessert that's insanely easy and ready in five minutes flat.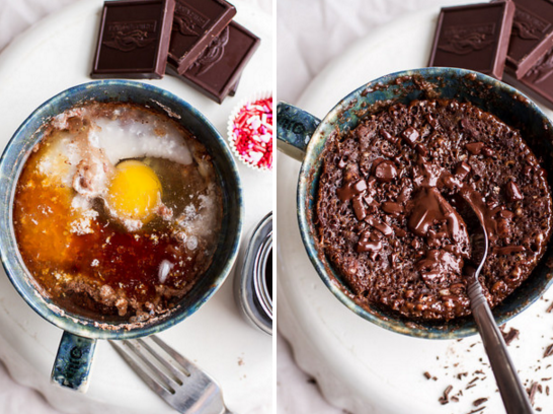 And there are times you want to step up your dessert game and get a little ~fancy~ with it.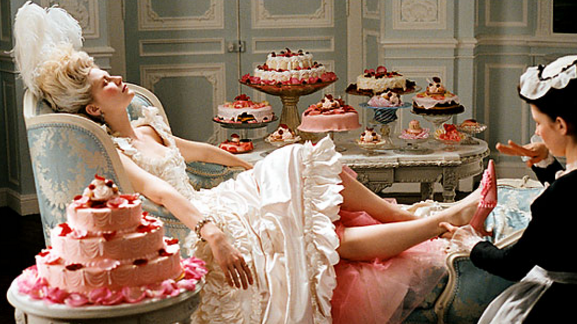 Columbia Pictures
For those times? There's this chocolate ball sundae that is straight-up MAGICAL.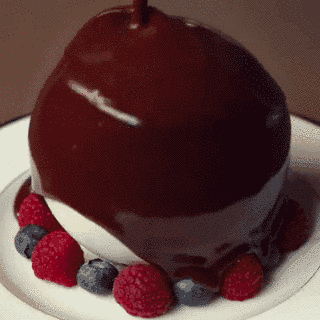 It takes a bit of prep — but it's worth it.
Start by melting a half cup of white chocolate chips in the microwave:
Then grab the ~secret weapon~ of this dessert: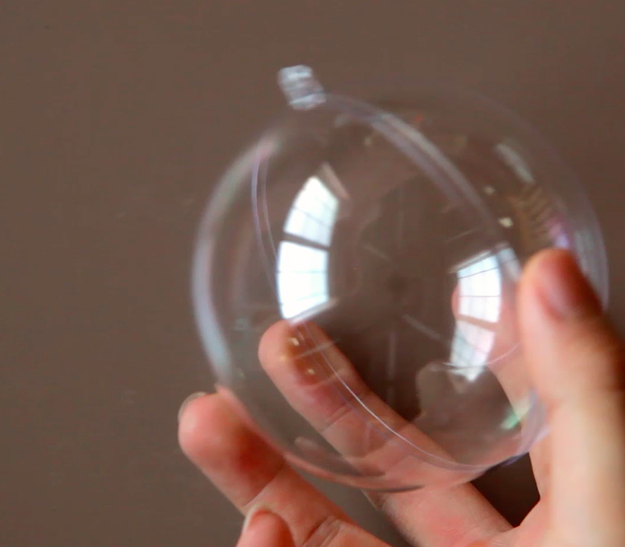 Alvin Zhou / BuzzFeed
It's a fillable plastic ornament — which you can find at any craft store or on
Amazon
.
Twist it open, pour in the chocolate, then rotate so the chocolate covers all sides.
Pop it in the freezer for 30 minutes — then BEHOLD YOUR BEAUTIFUL CHOCOLATE ORB.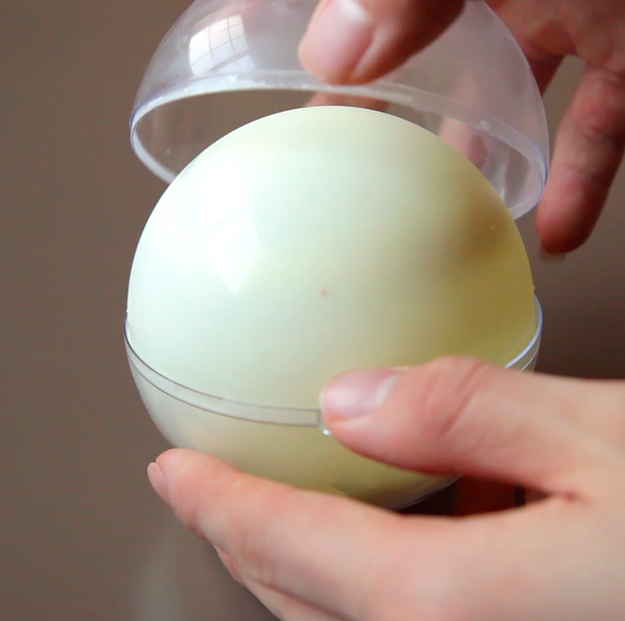 Alvin Zhou / BuzzFeed
(And TBH, no judgment if you just want to stop here bc the ~chocolate orb~ is already pretty badass on its own.)
Next, make a small hole on the bottom of the whole thing:
Do this by running hot water over a flat bowl or plate, drying it, then putting the chocolate bomb on it and twisting gently. This will melt the bottom of it, creating a hole for the sundae filling.
Then make your sundae stack for the filling: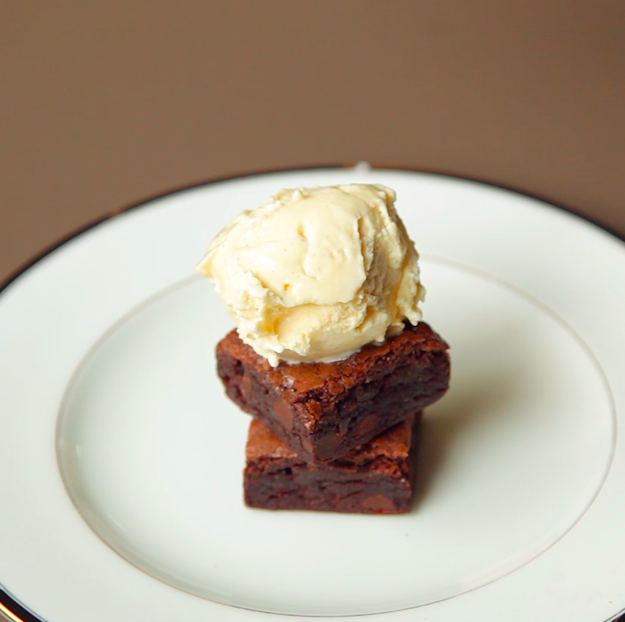 Alvin Zhou / BuzzFeed
BROWNIES + ICE CREAM, Y'ALL.
Gently place the chocolate bomb over the stack: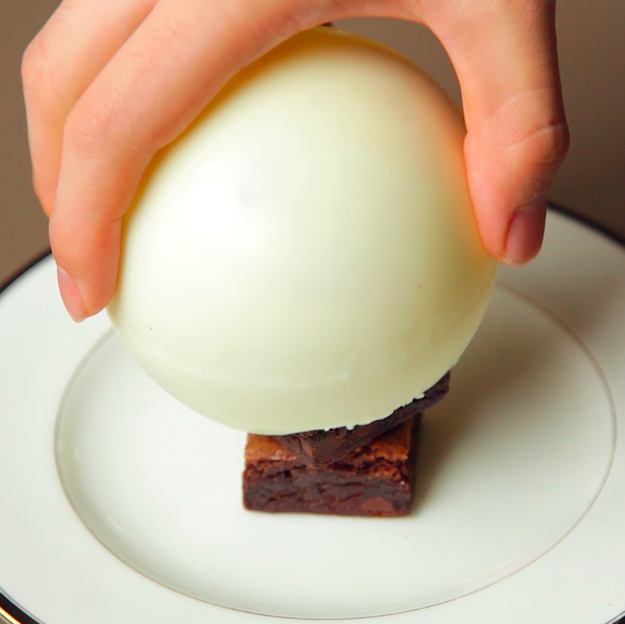 Alvin Zhou / BuzzFeed
Last, make your chocolate glaze:
Melt chocolate chips and heavy cream in the microwave until smooth.
Then for the grand, table-ready finale? POUR IT WITH ABANDON…
And watch as it ~beautifully shatters~…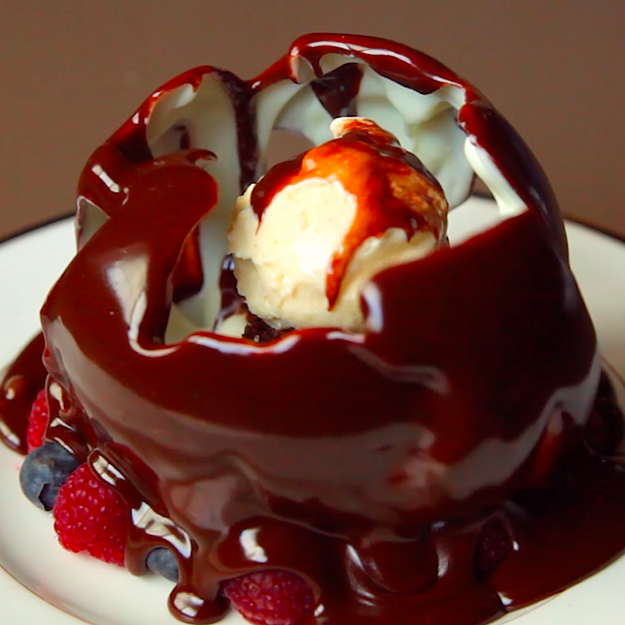 Alvin Zhou / BuzzFeed
To reveal the glorious sundae inside: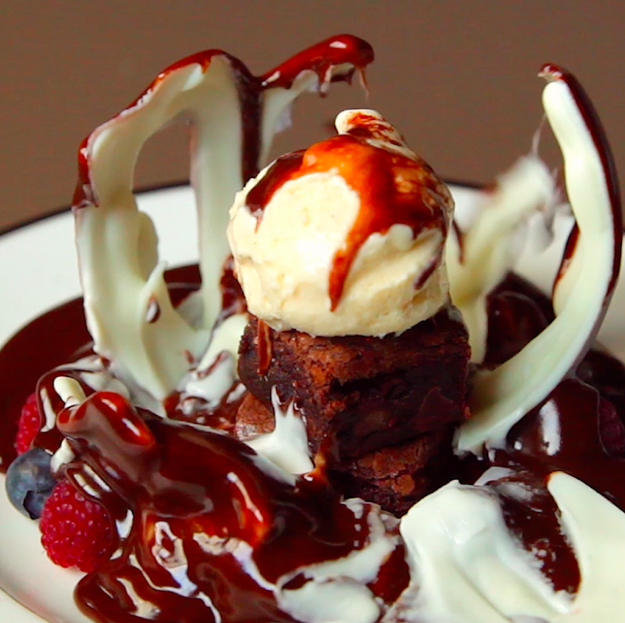 Alvin Zhou / BuzzFeed
Now complete with the best black-and-white sauce ever.
Enjoy!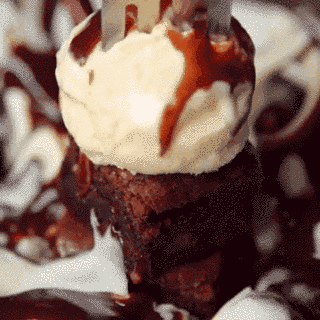 Watch the full how-to video here: