1.

This story straight out of

HIMYM.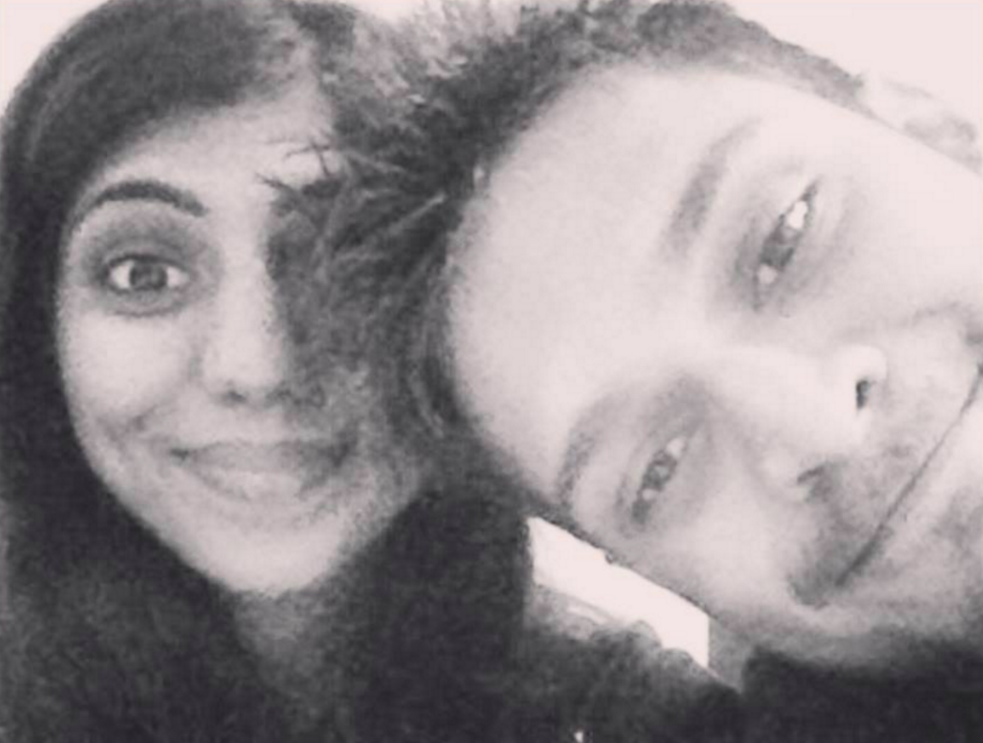 The story:
"It was quite the whirlwind romance. My photo would just not load on his phone. Just mine. Everyone else's loaded fine.
He swiped me anyway because we had an alarming number of things in common.
Before Tinder, we were even at a bar at the same time but didn't end up meeting (total HIMYM episode). We had a lot of ups and downs because I was never a "online" dating type of girl or any "dating" type of girl but
we made it through like gum on a shoe.
I've been the happiest since then. I got lucky."
Janhavi and her boyfriend have been dating for a year.
–Janhavi Desai via Facebook.

2.

This love smash.

The platform:

The Instagram page of DubsmashIndiaOfficial

The story:

"I saw his video and was interested to know who he was and then he replied. We started talking and things went on and on.

Now we live in the same city and are a happy couple.
"
– Priya Mukherji via Facebook.

3.

This testimonial.

The story:

It was in the middle of all the wannabe guys' typical "hey gorgeous, wanna get to know you" type of comments that

this guy just left a simple "hey, how are you"

. He didn't propose his love till 2010 but when he did,

I rejected him because I didn't have the same feelings.

The same thing happened again in 2011. In 2012, I was flying to the UK via Mumbai (he's from Pune) and

we decided to finally meet for the FIRST TIME EVER

. When I landed, he came to get me, and

when I saw him… it was love at first sight

. I had never felt the same for anyone and knowing he was still interested in me, I finally said YES! It has been

one of the BEST decisions of my life

and sometimes I wonder why I never said yes sooner.


Ashvin and her boyfriend are getting ready to celebrate their second anniversary.

– Ashvin Sandhu via Facebook.

4.

This happy ending.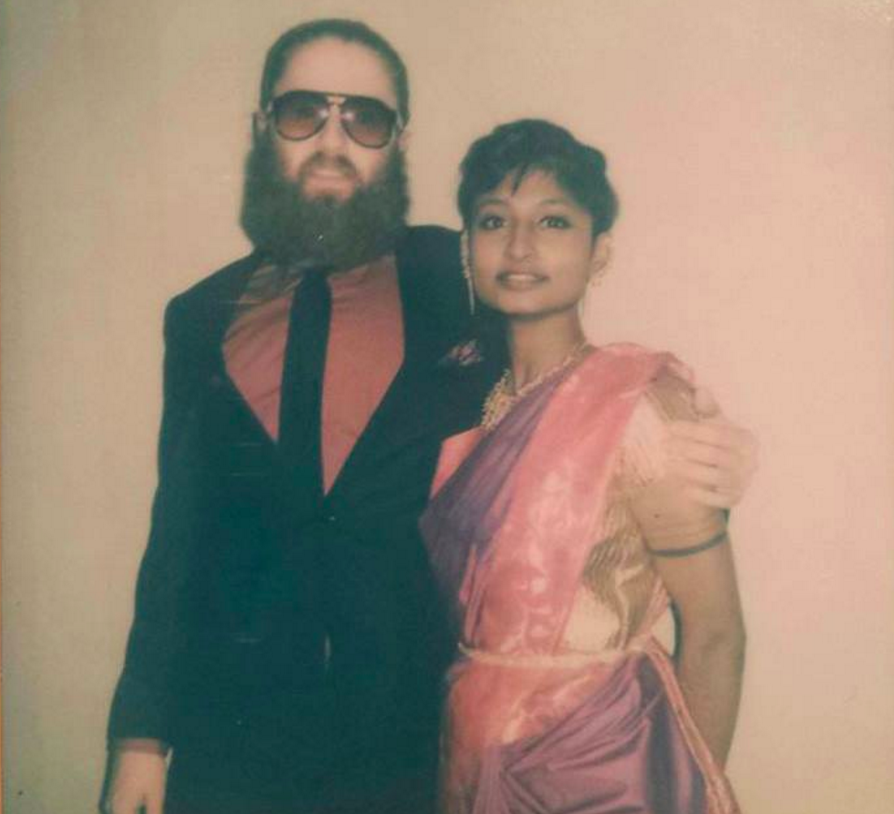 Navreen Nova
The story:
"We had mutual friends and he saw my photos on someone's wall and decided to talk to me. Since
I am Bengali and he is white my parents did not approve of us dating
so they kicked me out of the house.
He took care of me and we moved in together.
My parents adore him now although every time I am over my parents house all they talk about is how they want us to get married."
– Navreen Nova via Facebook.

5.

This soulmate discovery.

The story:

"We pretended to be friends for five months and then

one day I knew I couldn't take it, being just a friend

, I proposed and

she said yes

. It

has been two years since then

and we have been very happy.

We argue all the time

but are always there for each other and believe me we never fight! And when we do we always manage to get something out of it and move on. We both are happy and see each other together in the future. She has been amazingly patient with me as I am a bit too much to handle. She has been a constant motivation in anything I do and always has my back."

6.

This life changing boredom.

The platform:

An Indiatimes chat room

The story:

"I met him way back in 2002 during my "rebel teen struggling with self esteem" phase. We lived in different cities then,

we spent many many nights chatting

and raking up insane phone bills.

We were both dating others during the whole time

, but there was just some sort of a connection and he became one of my closest confidants.

This went on for 6 years

, till I moved to his city and interviewed at his office and that's when

we met for the first time

. After we broke up with our exes around the same time (coincidentally and nothing to do with our friendship), we

gave in to the chemistry, dated for three years and now have been married for over 4 years

- despite different religions and all. All because I was bored one night 14 years ago and logged into a chat room."

They dated for three years and have been married for over four.

7.

This lesson in anticipation.

The story:

"I'm not Indian, but my boyfriend is. He was in India originally, but moved to Australia a year and a half into our relationship. I'm in the U.S.

We have the same medical condition

and we connected extremely well because of this. I was actually in a horrible relationship with another guy at the time, but he gave me the confidence to leave him. Through some days of talking

he helped me get out of this abusive relationship

. I told him straight that I wasn't looking for a relationship solely because I didn't want me hurt again.

That didn't happen. lol We got together February 20th (21st in India).

We've yet to meet

but hoping to as soon as we can. Communication and trust is key."

– Amber Price via Facebook.

8.

This unfortunate ending.

The story:

"We both swiped right, and

his opening message got me laughing enough to respond right away

. We were talking a bit on the app before he gave me his number and we met at a bar the next day. Instant chemistry! The date went so well we planned our next one for the day after LOL. A month later after consistently talking, texting, and FaceTiming,

we decided to make it official

. This relationship lasted through a long distance run while I had to go back to school and the pressure of bringing it up with our parents (a huge step for any brown person dating). While

in the end we had to break up due to circumstances out of our control

, this was in no doubt my best relationship till date.

And I'm happy I still have this guy in my life

."

9.

This leap of faith.

The story:

"He's from Belgium and was here for a six month-internship. Even though he seemed to be a gentleman and was extremely cute, I was skeptical to meet him at first because

I didn't want to "hook up"

, but then we ended up meeting for coffee (so glad we did!) and spoke for three hours straight. The same thing happened on all our dates after that. From dinners to movies to walking down Marine Drive

to sharing a tub of ice cream for four hours

- our dates just got better and better and before we knew it, we fell in love with each other. Exactly 10 days later,

he asked me to be his girlfriend and I said yes

. He is everything that I wished for and more!

Every single day, I feel like the luckiest girl alive

and I can't wait to see what's in store for us!

Before him, I was

single for a very long time and was meeting all kinds of wrong men

but waiting for him was definitely worth it. It was unexpected and absolutely random- but that's the beauty of it, I guess.

Thanks Tinder!???

"

Sukriti and her Belgium beau have been dating for four months.

10.

This winning formula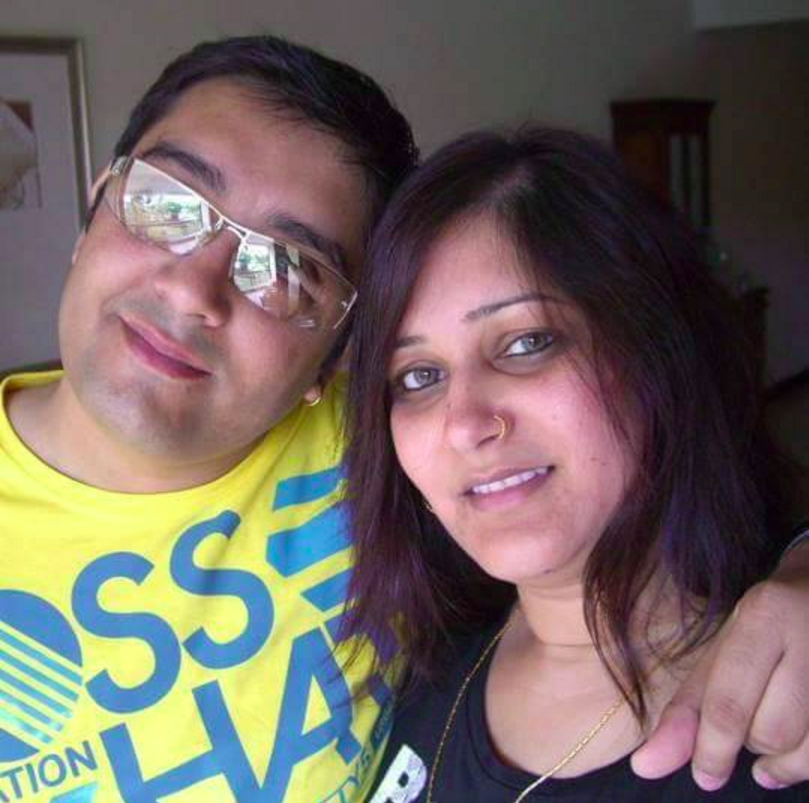 Hiral Bhayani
The story:

"Usually, when I went on Orkut I'd just hit delete on every inane friend request from weird and slightly pervy guys but on this occasion I saw this cheeky face staring out at me and

instead of the usual "Hey sexy let's be friends" or "looking hot wanna make love" type comments this guy had written

Jai Shri Krishna!

I'm not at all religious but this was refreshing and caught my eye. Also the funniest part is that I noticed what he was wearing in his pic – a white shirt with silhouettes of naked women subtly printed on it and

it just made me laugh.

So I accepted the friend request and we started messaging back and forth.

Our first phone call lasted about 6 or 7 hours

and eventually after a month we met and the rest as they say is history. It's been a very Bollywood ride in the sense of parents who didn't agree, running away episodes, breakups and getting-back-togethers but

we're really happy and that's all that counts.
Hiral and her husband have been together since 2007.
– Hiral Bhayani via Facebook.

11.

This reconnection.

The story:

"I knew him back when I was a kid but we never really stayed in touch. We stay in different countries. One day, out of the blue

he read a Facebook status I updated and messaged me

. We chatted about movies and music all day.

It's been three months since

that day and he has become such an important part of my life.

Sometimes you need social media to really get to know someone you've known all your life.

12.

This memestory.

The story:

"Started out as friends, but within one month, he came to meet me from Goa to Bangalore, and we have been so happy since. Don't be closed off to meeting people online!

Sometimes what seems like a little apprehension and risk can be more than worth it!

"

13.

And this happy ending.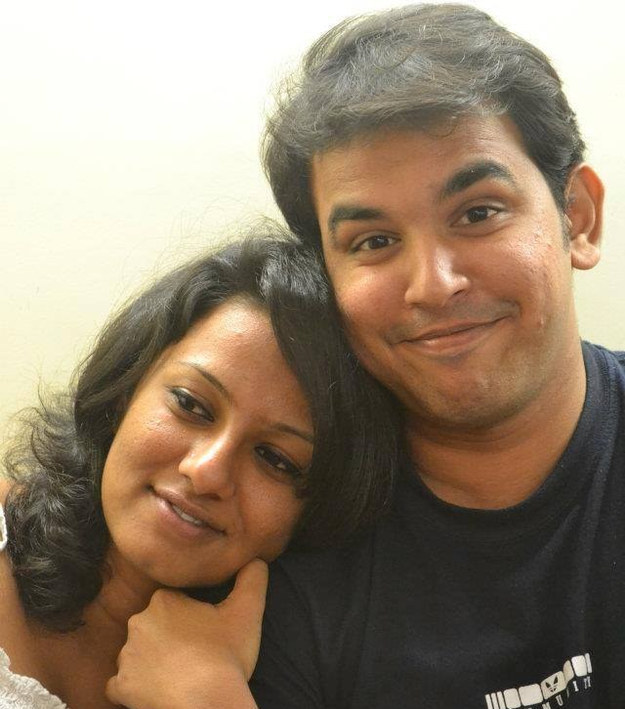 Gloria Mathew-D'costa
The story:
"I accepted his friend request thinking that I knew him from an event I attended back then. We
remained friends for a good four years before he asked me out.
We had only chatted with other on the social media sites and over SMSs till then.
Fell head over heels
for each other on the first date and six months into it we introduced each other to our families.
I am glad internet happened.
"
Gloria and Emil have been together for six years and are expecting a baby.