This week, the Instagram account Feminist_Tinder spotted this Tinder message circulating around.
It turns out the Tinder message dates back to 2014. It was thought up by Maxmilian Berger, a professional speaker, pickup artist, and vlogger.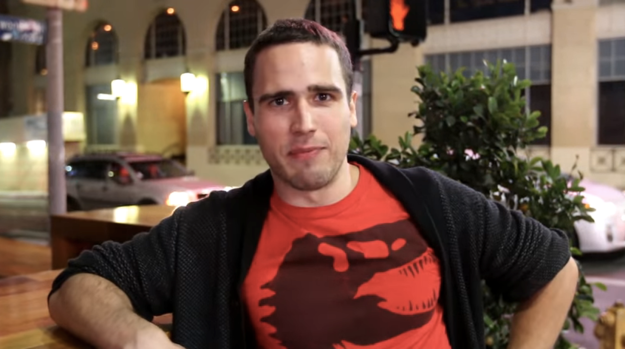 In his video "How to Fuck Girls on Tinder," Berger shows viewers how he chats up women in different cities when he's traveling. He calls the line the "apocalypse opener."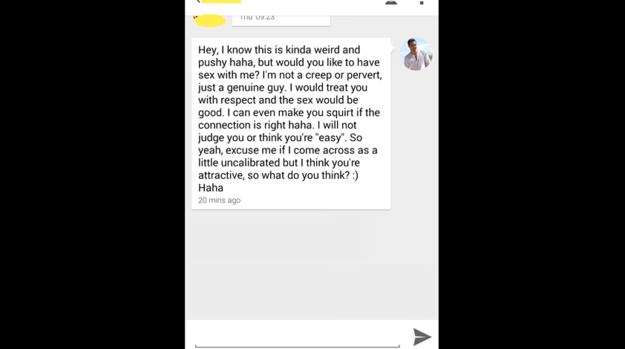 The line caused a debate on Berger's forum,RSDnation, after he released the video. One commenter wrote, "do you really think a high value guy would send that?"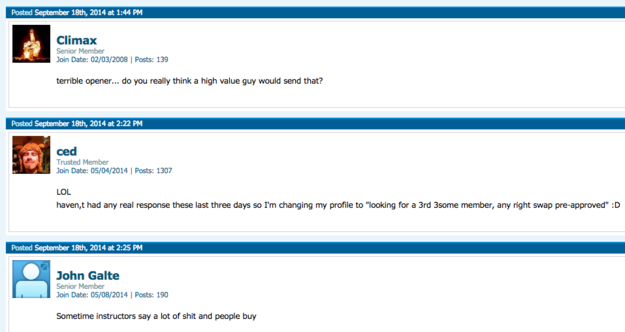 The pickup line seems to be circulating again after Berger reshared it on his
Facebook page

recently.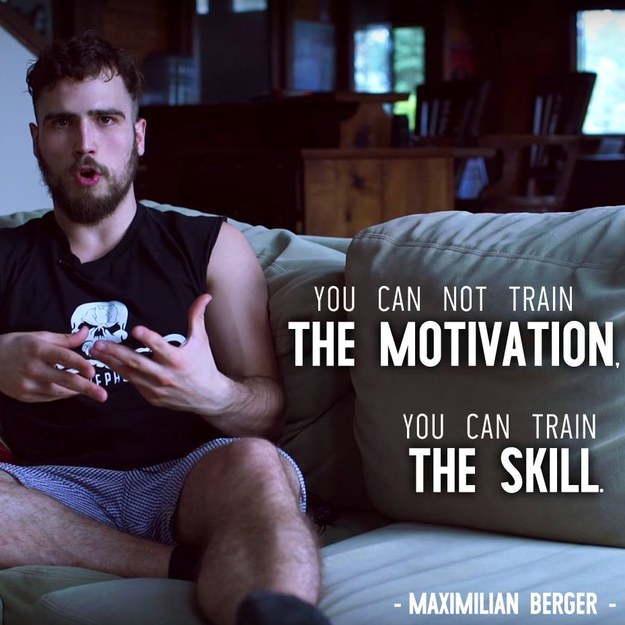 Berger shared screenshots
in September

of a woman he met on Tinder.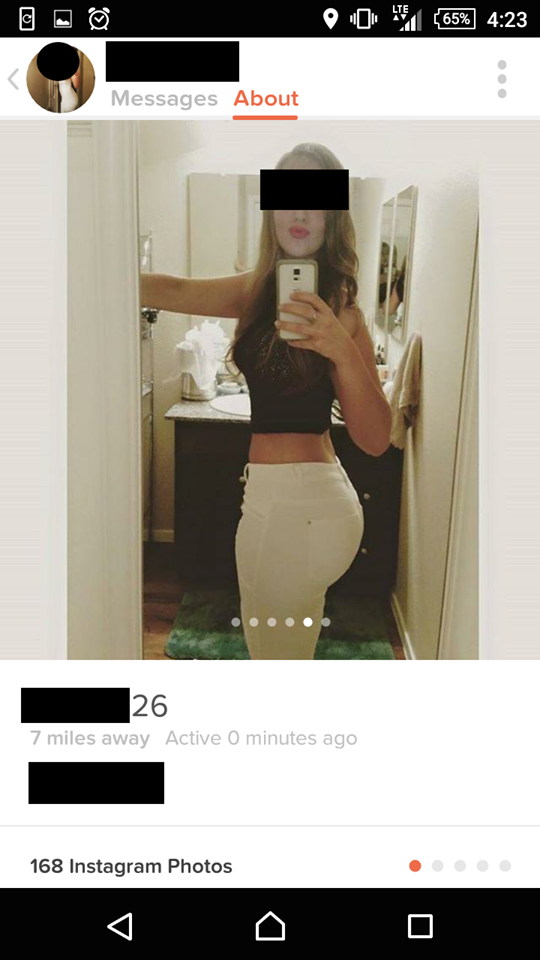 In the screenshots, Berger supposedly uses the "apocalypse opener" on a girl who ends up being into it.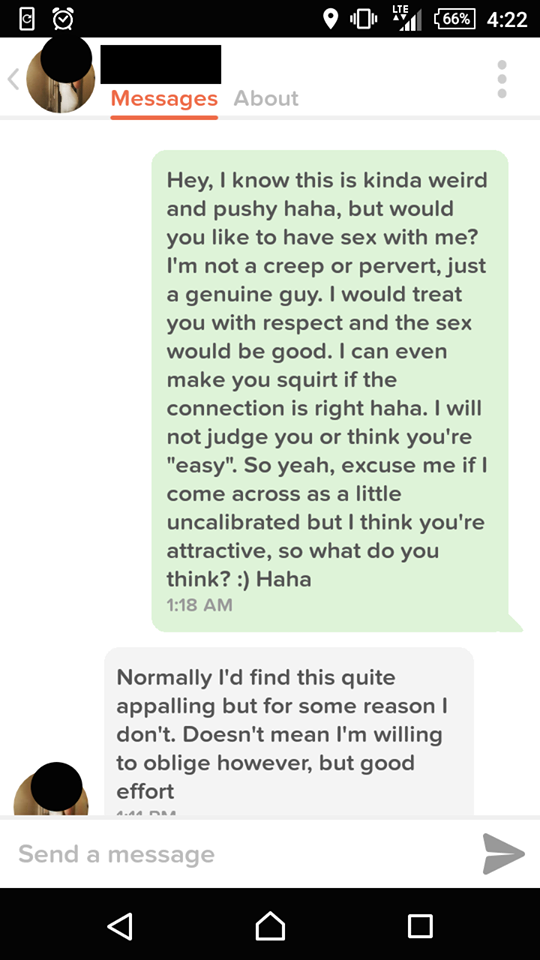 The exchange ends with the woman giving Berger her phone number.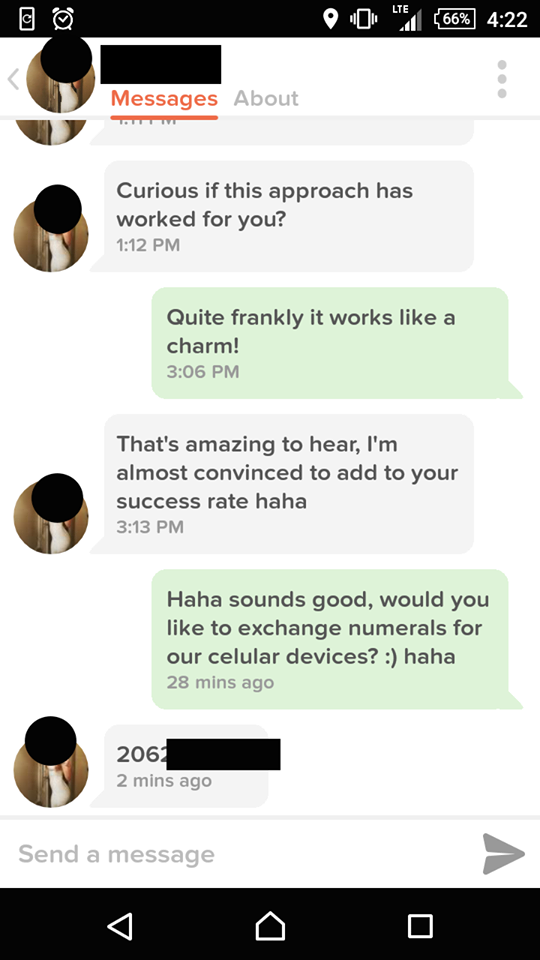 A blogger on the site
Puamore

has shared his own experience using Berger's opener.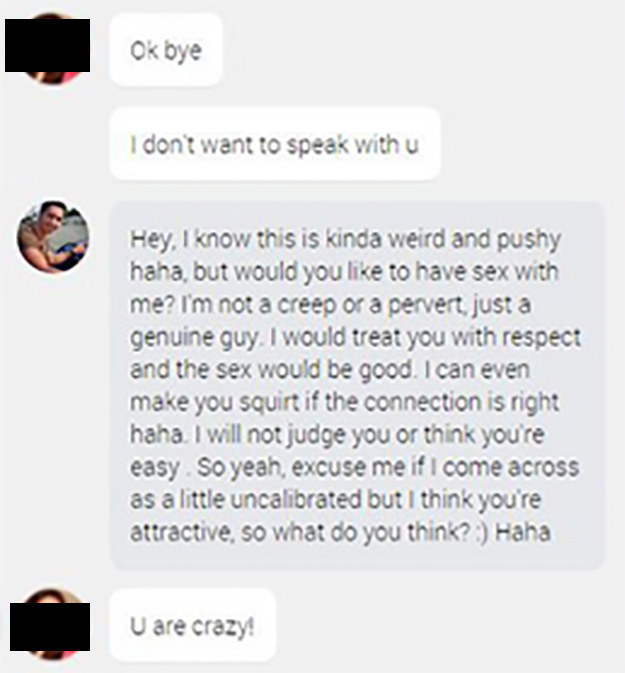 So ladies, if you meet a guy on Tinder apologizing for being "uncalibrated" and telling you they can make you squirt, you're probably dealing with a pickup artist.
@HolisticGame True, sir. I've been using MaxRSD's Apocalypse Opener and these MILFSon Tinder are lapping it up.

— pfeifferchild (@pfeifferchild)
And guys, if you're thinking about using the "apocalypse opener," just keep in mind that it's a really good way to get your account banned.
@luluzbox Banned from Tinder for using the Apocalypse Opener invented by Max from RSD too often. But got a ton of matches.

— pfeifferchild (@pfeifferchild)
BuzzFeed has reached out to Berger for comment about the spread of his Tinder technique.